16 Jan

City Hall – Here to Help?
City Hall – Here to Help?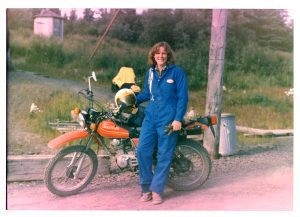 By our count, it's been 12 very long years since a Seattle mayor began a four-year term with an attitude toward the business community that might be considered "helpful." That timeline would take us back to 2006. That's when Tony Soprano was still the boss on HBO, nobody could agree how to replace the Alaskan Way Viaduct, and Greg Nickels was entering his second term as Mayor of Seattle.
After that, 2010 brought Mike McGinn of the Sierra Club with a local perspective shaped largely by his global views about climate change and the environmental and political glories of bicycling.
After that, 2014 brought former state legislator Ed Murray, extending a career known almost entirely for his pursuit of civil rights for the LGBT community.
After Murray resigned in 2017, he was followed by Jenny Durkan, a former US Attorney who won her  term last November by bulldogging her way to a resounding, 20-point, landslide win over urbanologist Cary Moon. Don't laugh. To many who are supposed to know, Moon appeared to be a formidable candidate.
During the race, Durkan took part in at least three community meetings with industrial businesses and won over most people at those events with humor, smarts, big-sister confidence and old-school Democratic appreciation of the widespread community benefits that flow from a healthy industrial job base.
In addition to her law enforcement and civil justice experience as US Attorney, Durkan's resume includes a two year stay in Alaska, where she worked as a school teacher and an air cargo/baggage handler before heading off to law school.
Quick. Name any other Seattle mayors who ever callused their hands on anything in Alaska besides a fishing reel. To top it off, she's the first female mayor of Seattle in nearly 90 years. And, she used to ride a motorcycle. So, let's hope she's here to help and will be able to persuade the City Council to wade a little farther back into the community mainstream of our amazing city.
You can hear Durkan's views about the road ahead when she visits the 2018 Annual Meeting of the Manufacturing Industrial Council.
The meeting is scheduled for Monday, January 29, 4-5:30 PM, in the auditorium inside Building C at the Georgetown Campus of South Seattle College. If you want to attend, RSVP to becklynn@seattleindustry.org. Questions? Call the MIC land line at 207-762-2470.
If you want to check out Durkan's biography, it is still posted on her campaign website at: https://jennyforseattle.com/meet-jenny.