16 Apr

"Shame on Seattle"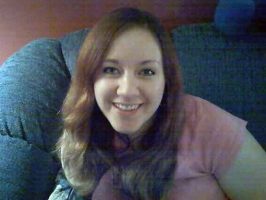 It fell to a person from Spokane to state the obvious about the Emerald City's failure to help those who live among us without benefit of permanent housing.
The judgement was rendered by a grieving father who was part of a Sunday Seattle Times story about Sabrina Tate, 27, who was found dead April 5 in the ramshackle RV where she lived in the SODO "safe lot." The story is linked here.
In the story, her father, Tommi Tate, explains how he and Sabrina's mother, Kellie Sevier, came to Seattle to learn more about her death. Here, they discovered the squalor that enveloped Sabrina during her last days as she died, a heroin addict.
According to the Times, Sabrina was the third resident of the SODO "safe lot" found dead since January 1. The inside of her camper appeared uninhabitable, according to the news story, perhaps because the place was ransacked by others after Sabrina's body was removed.
Her father told the Times he knew Sabrina was troubled, but that he didn't comprehend the depths of her despair until he saw her RV in the safe lot.
"I'm furious," he said. "This kind of stuff shouldn't happen, and it doesn't need to happen, and it's only going to stop if people quit looking the other way and if our governments really, truly care. Shame on Seattle."
The printed story is augmented by two videos, each one heart-wrenching.
One video follows her parents on their journey from Spokane to visit the scene of Sabrina's death.  Although the couple is divorced, it is clear their love for Sabrina survived the breakup of their marriage and, as exes, it appears they made the 14-hour round trip together in a single car.
The second video is even more touching. It was shot in 2013 as part of a series of videos documenting the lives of homeless people across the United States. Sabrina's interview takes place while she stands under a concrete bridge. She describes herself as a heroin addict who panhandles and steals food from stores to survive. Asked how she reached this point in her life, she says:
"Everybody has a story out here. Some people are here because they have a disability. Some people are here because of their addictions. With me, it started out with the unfortunate reality I came from a broken home. I've been on my own since I was 16."
She says she left Spokane to try her luck in a bigger city, settling first in Portland, Oregon  before hitchhiking with a boyfriend to Seattle.
Asked what three things she would wish for, she answers:
"One would be to have a healthy relationship with my family.  Second, be off heroin. Third, find employment so I can get my life together. For those to happen, I have to help myself."
Nowhere in the article, or the videos, does Sabrina, her dad, her mom or anyone else mention any of the following:
income inequality
soaring home values
rising rents
evil landlords
crimes of capitalism
Seattle's 'lost soul,' or
supposed sins of Amazon Inc.
Yet, these are the issues we often hear as our leadership searches for  a homeless "cure" that so far eludes us.
Don't blame the dad for being heartbroken and angry with our fair city.
Shame on us if we fail to recognize Sabrina's self-diagnosis.
For many of her fellow RV "campers," drug addiction is the disease we usually don't talk about as we search, so far in vain, for a more effective "cure."